Build search apps that

"get it."
Search by meaning for better results and user experience
Search like you mean it
™
Combine the power of Large Language Models (LLMs) with Pinecone to find the most relevant search results.
Purpose built for AI data
Built from the ground up to efficiently store and search through vector embeddings at scale. Meet your query speed and recall requirements without compromise.
No fine tuning needed
Search for internal or industry specific topics without needing to train or fine tune your model. Choose the AI model or LLM that works for you.
Real-time index updates
Access the latest information with live index updates of a vector database. Add, edit, or delete data without interruption.
Better search results
Store and search through the meaning of your data for more relevant results - even if they don't exactly match the query.
Semantic Search Use Cases on Pinecone
Knowledge management
Teams save time and boost productivity by quickly searching through internal data and documents to find what they're looking for.
End-user applications
Gain a competitive advantage by building and providing a solution to increase relevance of search results for end-users.
Aggregated data services
Compile various data sources and identify valuable insights to enable your end-users to make more informed, data-driven decisions.
We wanted sub-second vector search across millions of alerts, an API interface that abstracts away the complexity, and we didn't want to have to worry about database architecture or maintenance.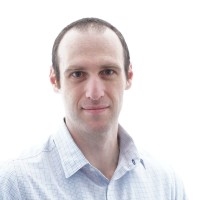 Peter Silberman
Chief Technology Officer at Expel
Building with Pinecone
Easy to use
Create an account and your first index with a few clicks or API calls. Use the latest AI models and reference our extensive developer docs to start building AI powered applications in minutes.
Fully-managed
Launch, use, and scale your AI search solution without needing to maintain infrastructure, monitor services, or troubleshoot algorithms. Choose your provider and region, and we'll handle the rest.
Fast, relevant results
Power search across billions of documents in milliseconds. Combine semantic search with metadata filters to increase relevance, and leverage our sparse-dense index support for the best results.
Simple, predictable costs
Start for free on the Starter plan and seamlessly scale usage with transparent resource-based pricing. Easily view and monitor usage within the console.
Vector Search in the Wild

Big tech has been using it for years, and now it is spreading like wildfire across industries everywhere. Without realizing it, we all use vector search every day. Here we take a look at the world of vector search and its incredible potential.

Read the Series

Semantic Search with Pinecone

Unlike keyword-based search, semantic search uses the meaning of the search query. It finds relevant results even if they don't exactly match the query.

Read the Blog Post

Semantic Search Example

In this walkthrough, we will see how to use Pinecone for semantic search.

Read the Example
Questions about how Pinecone can fit into your business?
Our Sales team can help you find the right solution. Fill out the form and we'll get in touch shortly.