Customers
See how thousands of Pinecone customers are building easily scalable, high performance AI-powered applications.
Chipper Cash thwarts fraudsters in real-time with Pinecone
Since launching the facial verification system with Pinecone, Chipper Cash has seen the number of fraudulent sign-ups decrease by 10x.
Read the Case Study
We wanted sub-second vector search across millions of alerts, an API interface that abstracts away the complexity, and we didn't want to have to worry about database architecture or maintenance.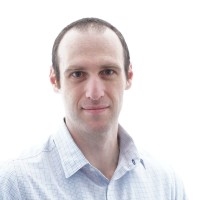 Peter Silberman
Chief Technology Officer at Expel
Thanks to the Pinecone vector database we can run our high-performance applications across 10+ billion records without breaking a sweat.
Ohad Parush
Chief R&D Officer at Gong
Pinecone made it fast and easy to take vector search from research to production, without DevOps. Thanks to their performance and scalability we can provide accurate, reliable, and real-time threat detection to our customers.
Pinecone proved to deliver so much value — with reduced overhead and ultra-low latencies at scale — we didn't need to do much convincing to move forward.
Samee Zahid
Director of Engineering at Chipper Cash