Build Chatbots that

answer right.
Enhance prompts and generate results backed by real data sources.
Chatbots with long-term memory
Combine the power of Generative AI models with Pinecone to generate highly relevant, grounded responses.
Hallucination free
Attach highly relevant context to your AI models to ensure consistently grounded, accurate responses - especially for industry specific or internal queries.
No context limits
Provide your AI model with the long-term memory and context it needs for improved relevance without worrying about context limits.
Efficient knowledge updates
Retrieve up-to-date information from memory to ensure highly relevant results without needing to retrain or update your model.
Faster query speeds
Query and attach contextually relevant information from memory instead of the model to enhance prompts and minimize end-to-end latency and consumption.
Chatbot Use Cases on Pinecone
Technical Support
Resolve technical issues faster by generating accurate and helpful documentation or instructions for your users to follow.
Self-serve knowledgebase
Enable your teams to quickly answer questions and gather information from an internal knowledgebase - saving time and boosting productivity.
Shopping assistant
Improve your customer experience by helping shoppers better navigate the site, explore product offerings, and successfully find what they are looking for.
Pinecone is the #1 vector database.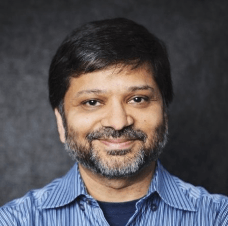 Dharmesh Shah
Founder and CTO at HubSpot
Building with Pinecone
Easy to use
Create an account and your first index with a few clicks or API calls. Use the latest AI models and reference our extensive developer docs to start building AI powered applications in minutes.
Fully-managed
Launch, use, and scale your AI applications without needing to maintain infrastructure, monitor services, or troubleshoot algorithms. Choose your provider and region, and we'll handle the rest.
Fast, relevant results
Find and provide the most relevant context to the Generative-AI model for fast, reliably right answers. Improve relevance with sparse-dense index support for hybrid search use cases.
Simple, predictable costs
Start for free on the Starter plan and seamlessly scale usage with transparent resource-based pricing. Easily view and monitor usage within the console.
Vector Search in the Wild

Big tech has been using it for years, and now it is spreading like wildfire across industries everywhere. Without realizing it, we all use vector search every day. Here we take a look at the world of vector search and its incredible potential.

Read the Series

Chatbots with Pinecone

Chatbots trained on the latest AI models have access to an extensive worldview, and when paired with the long-term memory of a vector database like Pinecone, they can generate and provide highly relevant, grounded responses.

Read the Blog Post

Retrieval Enhanced Generative Question Answering with OpenAI

In this notebook we will learn how to query relevant contexts to our queries from Pinecone, and pass these to a generative OpenAI model to generate an answer backed by real data sources.

Read the Example
Questions about how Pinecone can fit into your business?
Our Sales team can help you find the right solution. Fill out the form and we'll get in touch shortly.