Blog | Product
Opening up our free plan
Apr 26, 2023
Since launching the Starter (free) plan two years ago, we've learned a lot about how people use it. Whether building a personal project or testing a prototype before upgrading, it turns out 99.1% of users utilize less than 20% of the capacity on their free account. In other words, while one p1 pod can store 500k 1536-dimensional embeddings, 99.1% of users store less than 100k embeddings (and 90.2% using less than 10k embeddings).
Meanwhile, demand for Pinecone has grown to extreme levels — with over 10k sign ups per day — and continues to climb. While we're adding cloud capacity for free users, we're also managing a quickly growing waitlist to minimize disruptions and keep Pinecone running as expected. We've always been committed to providing a free plan so developers can explore and build with vector databases, however, the unused capacity of the existing free plan is slowing down would-be users from doing just that. Unlocking this capacity would mean more users could access and start building with Pinecone.
We've also learned that users exploring vector databases for the first time don't want to think about choosing a pod type (e.g. s1 or p1) or index parameters. They just want to start building. And once they experience the power of Pinecone and upgrade to a paid plan, they wish they could keep the free index as a sandbox to try out new ideas and features before pushing larger-scale projects to production.
Updates to the free plan
We're making the following changes to the free plan effective today, April 26th. Existing projects created before today on free accounts will not be affected by these changes. Projects on paid plans are not affected.
Updating capacity for free plan: We're adjusting the free plan's capacity to match the way 99.1% of users interact and explore with Pinecone. Indexes in the free plan now support ~100k 1536-dimensional embeddings with metadata (capacity is proportional for other dimensionalities). While this is lower than the previous capacity, it's more than the vast majority of our free users need.

Making free indexes available after upgrade: Continue testing with your free index after you upgrade. Paid users will also have access to a single free index through the newly created environment dedicated for free usage (us-west1-gcp-free).

Making it simpler to get started: With the free plan's updated architecture, you don't have to figure out and choose a pod type for your index. Just create the index and start building.

Accelerating waitlist admission: Thanks to recouping significant amounts of unused cloud capacity on the free plan, we're able to let a lot more people in from the waitlist. Although we may still use the waitlist to deal with extreme spikes in demand, the waiting times will be much shorter.
The free plan will continue to support a single index and project. As before, inactive indexes on the free plan will be archived after 7 days of inactivity, and for applications that create ephemeral vector indexes in Pinecone (such as AutoGPT) without expecting them to persist, we will archive those indexes after 1 day of inactivity. Archived indexes are saved as collections, and users can recreate indexes from a collection within a few minutes.
We're continuing to work on improvements to support the rapidly growing community of developers using our free plan. Whether you're just starting to learn or you're building a mission-critical application that uses billions of embeddings, we're building Pinecone to be the first and only vector database you need. Start your journey now.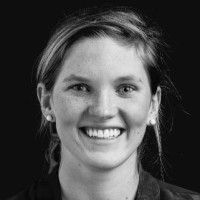 Gibbs Cullen
Senior Product Marketing Manager
---