Blog | Product
Introducing Single Sign-On (SSO) for Pinecone
Mar 21, 2023
In a cloud-native world, engineers are using multiple applications each day to run and manage their tech stack. With each new application comes a new set of credentials to manage, and without the necessary safeguards in place, these credentials can lead to security risks for the company.
That's why security is top of mind for companies evaluating a third party solution. Some of the world's largest enterprises trust Pinecone to store their data and power their critical applications, and as we continue to innovate and improve our product, security remains at the center. We are excited to add support for Single Sign-On (SSO) for all Enterprise Dedicated users to enable more secure access to Pinecone.
SSO for Pinecone
SSO is a way to authenticate and grant access to users for multiple applications at once. Users can then access these applications through a single login screen — either from an identity provider (e.g. Okta) or a custom SAML connection — without having to create and manage new logins for each application or service. By supporting SSO, we provide our users with:
Central point of access: Easily integrate Pinecone into your team's existing SAML or identity provider. Users can access Pinecone along with other SSO-enabled applications from a single login screen.

Streamlined user management: Simplify the management of your team's access to Pinecone by granting default permissions based on role. Easily make adjustments for all users through the company's identity provider or SAML connection, and require all new users to login through SSO.

Secure authentication: Don't compromise on security by leaving access management to your users. Choose the identity provider that works best for you or use a custom SAML connection to control and safeguard your team's access to Pinecone.
Get started today
Pinecone's SSO integration works with all major identity providers (e.g. Okta, Google Workforce) or with a custom SAML connection. The integration is configured to work at the Organization level, so Organization Admins can configure default permissions and SSO for any new users within their domain.
Enterprise Dedicated users can get started by reaching out to support@pinecone.io to set up the integration.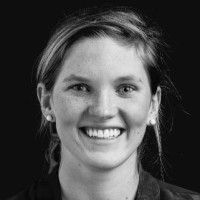 Gibbs Cullen
Senior Product Marketing Manager
---