Blog | Product
Pinecone is now available on the Google Cloud Marketplace
Dec 22, 2022
We are excited to announce that Pinecone is now available on the Google Cloud Platform (GCP) Marketplace (and as the first vector database, no less). With Pinecone, you can build AI-powered search into your applications without needing to manage your own or modify legacy infrastructures. Companies ranging from small startups to enterprises trust Pinecone's vector database to securely and efficiently manage their data, whether it's hundreds of thousands or a billion items. And now, Google Cloud users can get started faster through our Marketplace offering.
The GCP Marketplace provides software solutions for users to easily discover, procure, and deploy solutions available on Google Cloud. Joining the GCP Marketplace has many benefits for existing Google Cloud users including:
Consolidated Google Cloud billing: You can now meet committed spend levels faster by applying Pinecone spend to your account. View your spend across GCP services in a single place.

Faster, simpler procurement: Skip the approvals needed to integrate a new solution, and get started in production faster when purchasing Pinecone through the Marketplace.
Want to learn more? Here are some FAQs for existing Pinecone users. Make sure to also check out our integration guide and visit our Marketplace listing.
FAQs:
Q: Which plans and pricing are available through GCP Marketplace?
A: We currently support Standard and Enterprise plans, with support for annual pre-commitment contracts coming soon. The Starter (free) plan is not available.
Q: Can I change plans while being billed through GCP Marketplace?
A: Yes, you can still upgrade and downgrade plans through the billing page in the Pinecone console.
Q: Do I need a GCP marketplace account for this?
A: Yes, you need a GCP Marketplace account. To purchase Pinecone, you must be logged in to the GCP Marketplace and your project must be enabled for purchase by your billing administrator.
Q: Where will I see how much I'm being charged for Pinecone?
A: All billing through marketplaces will be charged through your cloud provider. Check the billing console from your cloud provider.
Q: If I'm already a Pinecone customer, how do I switch to billing on the GCP marketplace?
A: Subscribing to GCP marketplace will automatically create a new organization for you. If you want to use GCP billing for an existing organization or projects, please reach out to support@pinecone.io and we'll help migrate them for you.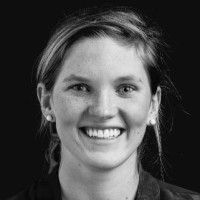 Gibbs Cullen
Senior Product Marketing Manager
---