Blog | Product
Monitor Pinecone with Datadog
Aug 3, 2023
---
You can now easily view and monitor usage and performance for your AI applications in a single place with Datadog's new integration for Pinecone.
With Datadog's monitoring and security platform, you can now meet your team's observability requirements and gain confidence when deploying large scale, mission critical AI applications to production. The integration also enables you to:
Optimize performance and control usage: Observe and track specific actions (e.g. request count) within Pinecone to identify application requests with high latency or usage. Monitor trends and gain actionable insights to improve resource utilization and reduce spend.

Automatically alert on metrics: Get alerted when index fullness reaches a certain threshold. You can also create your own customized monitors to alert on specific metrics and thresholds.

Locate and triage unexpected spikes in usage or latency: Quickly visualize anomalies in usage or latency in Pinecone's Datadog dashboard. View metrics over time to better understand trends and determine the severity of a spike.
Datadog's out-of-the-box dashboards and recommended monitors will also help you quickly view your metrics and avoid rate-limit errors or excessive latencies. For example, the index fullness monitor will automatically have a threshold of =>80%, alerting you to scale up your index to prevent performance degradation.
Out-of-box dashboards for Pinecone in Datadog
Getting started with the integration is simple. Existing Datadog customers will create and copy an API key in Pinecone and add the required information to the configuration tab within their Datadog account. If you are not already on Datadog, you can sign up and get started with a free trial. Visit the integration documentation to learn more and start building today.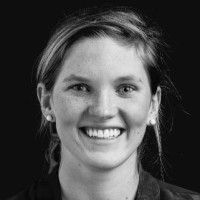 Gibbs Cullen
Senior Product Marketing Manager
---